We're Getting Mutants in the MCU - The Loop
Play Sound

Over the Hedge is a 2006 computer-animated comedy film, based on the characters from the comic strip of the same name produced by DreamWorks Animation and distributed worldwide by Paramount Pictures and released on May 19, 2006.
The film received generally positive reviews from critics and was a box office success, grossing $336 million worldwide against a $80 million budget.
A video game based on the film was released in 2006 on many platforms.
Plot
The film takes place in Chesterton, Indiana, far from the Chicago's metropolitan area. While foraging for food, RJ encounters Vincent and his large cache of food. RJ tries to steal it, but instead accidentally wakes up Vincent and makes the food be crushed in traffic on a nearby road. Vincent threatens to kill RJ, but RJ quickly promises to replace his food stocks within the week, when Vincent is fully awake from his hibernation. Vincent lets RJ go as he returns to his cave. RJ discovers the El Rancho Camelot, a nearby human suburban community, an optimal source for his task, and encounters a group of woodland animals that have just woken up from their own hibernation in undeveloped forest that is surrounded by the community. The group is led by Verne, and it includes Hammy, Stella, Ozzie and Heather, Lou and Penny, and their kids Bucky, Quillo and Spike. The animals quickly find that a large hedge was put in place while they were sleeping to separate them from the rest of the human development and are afraid to venture on the other side.
RJ uses the opportunity to introduce himself to the group and explain that they could have better food by scavenging off the humans. Though Verne is wary of RJ's plans and believes he may be using them, the group of animals quickly find that RJ is right, and begin raiding the human development repeatedly for food. The disappearance of food does not go unnoticed, and the development homeowner association president Gladys Sharp calls in the help of the pest control specialist Dwayne LaFontant, who installs an overpowered extermination system in her backyard while trying to track down all the animals in the world. Despite close calls with Dwayne, the group of animals continues to gather food from the humans, RJ secretly making sure the food collected will replace Vincent's stock exactly. RJ is brought in as part of the pack's extended family, making him feel guilty about hiding his true intentions from them. When RJ tries to approach Verne about it, he cannot help but lie about the situation.
A final raid planned by RJ before Vincent's deadline involves invading Gladys' home, which requires someone to distract her pet Persian cat Tiger; Stella is quickly groomed to look like a cat to draw Tiger's attention away. Though they are able to collect most of the food in the kitchen, RJ inadvertently reveals the truth to Verne as he tries to get a can of Spuddies (which are Vincent's favorites). During their argument, the animals are soon discovered by Gladys and Dwayne; though RJ gets away, the other animals are all captured. RJ takes the food to Vincent; however, upon seeing the other animals captured, uses the food to stop Dwayne's van and knock the human unconscious, allowing RJ to free the animals. After apologizing for using the group to his own ends, RJ helps the others drive the van back to the forest, all the while chased by Vincent who floated on helium balloons, a jester and a knight on a horse. The animals take shelter in the hedge, with Vincent furiously trying to claw them out from one side and Gladys trying to use her weed hacker on them and Dwayne trying to shock them with his cattle prod from the other side.
Desperate to stop Vincent, RJ and Verne come up with a plan to give Hammy an energy drink, which makes him move at light speed and slow time. This allows him to safely activate the extermination traps while RJ uses himself as bait to lure Vincent into Gladys' backyard (and surprisingly lives because of Verne's shell). Vincent, Gladys, and Dwayne are momentarily confused just before they are seriously stung by the Depelter Turbo, which Dwayne had first warned them about and told them to prepare to get severely stung. Then they did, The Depelter Turbo burned off Glady's pajama pants on her left leg past the knee. Some burnt melt holes on her right leg. Her right arm sleeve burnt all the way off, and her left arm sleeve burnt a little off the forearm, all her hair except some. Her slippers were not burnt. Dwayne's uniform had both his sleeves burnt off past the elbow. But some burnt melt marks on his right pant leg. Some of Vincent's fur had been burnt off. After the animals celebrate their victory, Verne tells RJ to take off his shell and give it back (which he does). Soon, animal control is called to take Vincent back to the Rocky Mountains while Gladys is arrested for the use of inhumane traps and Dwayne for being affiliated with Gladys; however, she tries to put the blame on Dwayne by saying he sold the Depelter Turbo to her and that the situation has nothing to do with her. When the officer shows her proof by saying that the trap was in her yard and her name was on the contract, Gladys insists it isn't her fault and orders to be let go since she is the president of the Home Owners Association. Punching the police officer across the face and knocking him down, Gladys tries to get away, but starts to fight the officers (thus landing her in more trouble). While this is happening, Dwayne tells the officers to get Gladys, then quietly slips away and climbs over a fence, only to step on a squeaky toy and get bitten in the leg by Nugent.
In the hedge, RJ is hailed a hero and a new leader to everyone after he and Verne set aside their differences and become friends. Stella finds that Tiger still has a crush on her, despite knowing she is a skunk, as he has long since lost his sense of smell. Both RJ and Tiger are accepted into the group. When Verne realises they still need food for the winter, Hammy reveals that he stuffed their log with nuts and then accidentally runs into the camera, ending the film.
In a post credits scene, RJ, Verne and the others go to Chesterton where RJ was like earlier in the film, and he shows them what a vending machine is.
Voice cast
Production
Coming soon!
Reception
Over the Hedge was screened out of competition at the 2006 Cannes Film Festival. The film's opening weekend grossed $38,457,003 in 4,093 theaters.
As of February 25, 2007, the film had earned $335,204,526 worldwide. Critical reaction was mostly positive with the film being rated 75% on Rotten Tomatoes. Frank Lovece of Film Journal International found that, "DreamWorks' slapstick animated adaptation of the philosophically satiric comic strip ... is a lot of laughs and boasts a much tighter story than most animated features" Ken Fox of TVGuide.com called it a "sly satire of American 'enough is never enough' consumerism and blind progress at the expense of the environment. It's also very funny, and the little woodland critters that make up the cast are a kiddie-pleasing bunch." Roger Ebert and Richard Roeper of Ebert & Roeper gave the film "two thumbs up."
Home media
Main article: Hammy's Boomerang Adventure
A short film called Hammy's Boomerang Adventure was released with the Over the Hedge DVD, which was released on October 17, 2006.
Trivia
The first DreamWorks Animation film to be distributed by Paramount Pictures.
This is the second DreamWorks Animation film to have a post-credit epilog scene, first was Shrek 2.
The first DreamWorks Animation film to have a home media release to be distributed by Paramount Home Media Distribution.
This is the second computer-animated film by DreamWorks Animation to be produced at their Glendale studio, along with Shark Tale.

This is also the first film by DreamWorks Animation to be produced at their Glendale studio that was distributed worldwide by Paramount Pictures.

A See N Say is seen inside the cooler.
With the trend of Shrek 2 in 2004 & Madagascar in 2005, Over the Hedge did NOT become the "Highest-Grossing Animated Film of the year" due to it getting beat out in the Box-Office by Happy Feet (#3), Cars (#2), & Ice Age: The Meltdown (#1).
In a scene where Quillo attempts to program the TV to the security camera's signal during the raid, he accidentally tunes into the wrong input, where a THX logo (along with its "Deep Note" audio theme) is shown. This is notably the first time that THX had appeared within a film.
This is the fifth DreamWorks Animation Film to premiere in theaters during May, right after Shrek, Spirit: Stallion of the Cimarron, Shrek 2, & Madagascar.
The Film was nominated for "Favorite Animated Movie" at the 2007 Kids' Choice Awards, but lost to Happy Feet.
Appearances
Characters
Locations
Objects
End Credits Background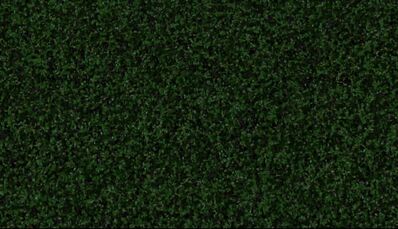 Possible Sequel
In May 2007, DreamWorks Animation CEO, Jeffrey Katzenberg, said that despite the film exceeding The Wall Street Journal's expectations during the second consecutive quarter of 2007, the film would not get a sequel due to the box office performance of the film, saying "It was close. An almost."[1] In October 2010, an article was posted on the official Over the Hedge blog, explaining what would happen if a sequel was made, saying that if the sequel did not perform as well as the first one, then DreamWorks could lose money, and that a sequel probably would not happen until DreamWorks Animation was bought by a large studio, which eventually happened in 2016 when NBCUniversal bought DreamWorks Animation.[2]
References
External links