watch 01:38
The Loop (Movies)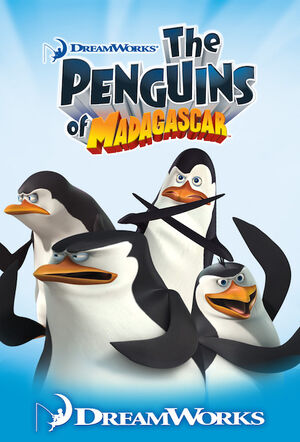 The Penguins of Madagascar is a spin-off TV series of Madagascar.
Characters
The series' new protagonists are Skipper, Kowalski, Rico, and Private. Characters who have returned are King Julien, Maurice, Mort, and Mason and Phil. New characters include Marlene the otter, Dr. Blowhole, Alice, and Blue  Balls.
Plot
The series follows the adventures of the four penguin protagonists: Skipper, Kowalski, Rico, and Private, who perform various paramilitary missions to protect their home in the Central Park Zoo. The penguins often have to deal with problems caused (or made worse) by King Julien , Maurice, and Mort.
Voice cast
Main cast
Casting
Some of the actors who played the characters in the films didn't return for the series. Chris Miller is replaced by Jeff Bennett as Kowalski, Christopher Knights is replaced by James Patrick Stuart as Private, Sacha Baron Cohen is replaced by voice actor Danny Jacobs as King Julien, and Cedric the Entertainer's character is now voiced by the popular Kevin Michael Richardson. In three episodes, Andy Richter was replaced by Matt Nolan as the voice of Mort (although Richter voices Mort for the rest of the series).
Trailers
Community content is available under
CC-BY-SA
unless otherwise noted.