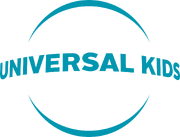 Universal Kids
 is an American digital cable and satellite television network that is owned by the NBCUniversal Cable Entertainment Group subsidiary of NBCUniversal, itself a division of Comcast. The network broadcasts children's programming, and takes the branding of the sister company,
Universal Studios
. This channel features shows from DreamWorks Animation such as
All Hail King Julien
,
Dragons: Riders of Berk
, Life Hacks for Kids: On the Road and
The Mr. Peabody & Sherman Show
. Upcoming DreamWorks series include Junk Drawer Magical Adventures,
The Adventures of Puss in Boots
,
Home: Adventures with Tip and Oh
, Mr. Magoo (2019),
Dinotrux
and Where's Waldo.
On May 1, 2017, it was announced that Sprout would be re-launched as Universal Kids on September 9, 2017. The re-branded network will revamp its evening and primetime programming to target youth and family viewing, with plans to incorporate new original series targeting the demographic (such as Top Chef Junior), as well as other international imports (such as the Australian series Nowhere Boys and the Canadian series The Next Step). The remainder of the network's programming continued to consist of preschool programming under the Sprout brand until November 2017.[1]
Universal Pictures' recent acquisition of DreamWorks Animation will also be leveraged by Universal Kids to bolster its programming; critics felt that the DWA purchase and the launch of Universal Kids were meant to help NBCUniversal establish a viable multi-platform presence in children's media, and a competitor to other major children's brands such as Nickelodeon, Cartoon Network, Boomerang, Disney Channel and Disney XD.[2][3][4][5][6]
Shows on Universal Kids
Non-DWA Programs
The Land Before Time (TV Series) (January 14, 2017-present)
The Deep (September 9, 2017-present)
Little Big Shots (September 9, 2017-present)
Bear Grylls Survival School (September 9, 2017-present)
GWR: Officially Amazing (September 9, 2017-present)
Hank Zipzer (September 9, 2017-present)
Little Lunch (September 9, 2017-present)
The Next Step (September 9, 2017-present)
Nowhere Boys (September 9, 2017-present)
Top Chef Junior (October 13, 2017-present)
The Noise (October 23, 2017-present)
Inspector Gadget (2015) (November 20, 2017-present)
Airmageddon (January 1, 2018-present)
Beat the Clock (February 6, 2018-present)
Big Star Little Star (February 10, 2018-present)
Matilda and The Ramsay Bunch (February 10, 2018-present)
The Big Fun Crafty Show (May 11, 2018-present)
Mighty Mustangs (June 4, 2018-present)
Driving Me Crazy (June 5, 2018-present)
Tricked Nation (June 5, 2018-present)
Get Out of My Room (June 11, 2018-present)
Gortimer Gibbon's Life on Normal Street (June 23, 2018-present)
American Ninja Warrior Junior (Fall 2018)
References
External links